Adventure Uno: Summerfield
Well, tonight I decided to make a trashspotting run on my own, because the rest of the club was tied up. Although this adventure was short, boy, did I hit the motherload...
After carefully checking the premesis for any signs of life (dogs, people, any other scoundrels), I moved in.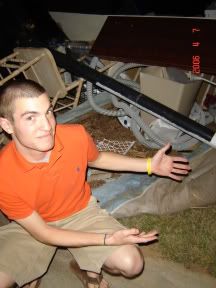 As you can see, it was quite the paradise.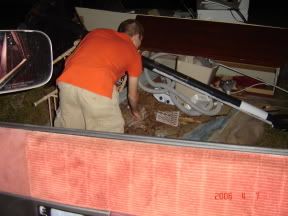 I promptly began searching and analyzing the contents of the pile. The former owners obviously didn't know what kinds of treasures they had on their hands. I could have tiled an entire breezeway with all of that leftover terracotta. I'm almost positive that the owners were quite wealthy, as terracotta does not come cheap. My current residence doesn't even have a washing machine. They should be so lucky as to have the luxury of throwing their "old one" out.
Reading must be quite the hobby of these people, or at least collecting books. I gathered that the bookcase had not been touched in years, judging by its dusty shelves and classic 1980's design. It wouldn't surprise me if they had a few Bob Ross paintings in their house either (RIP Bobby.)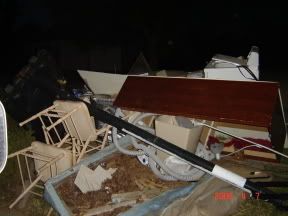 We did end up with a beautiful chair, which now holds a place at the kitchen table. Hopefully every journey will be just as rewarding as this one.